DCT 8th & Vineyard Buildings C, D & E Completed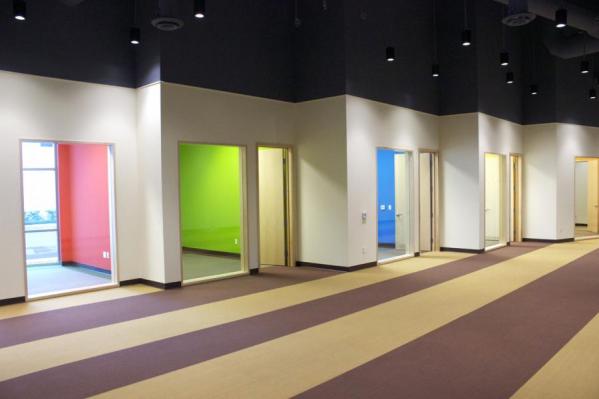 Fullmer recently completed the group of buildings built for DCT Industrial on 8th & Vineyard in Rancho Cucamonga. Constructed beside buildings A & B (completed in early 2014), the second phase now includes buildings C, D and E, completing the industrial park.
Building C, standing at 55,450 square feet, includes 5,800 square feet of office space. It comes complete with colorful offices, recessed LED lighting and floating light panels; the warehouse offers 4 dock doors and 1 grade level roll up door, plus a massive cooling fan 24' in diameter. The building is a gem for new tenant Easy Rock, who has already begun moving in to their new USA office and distribution center.
Building D was completed as a shell only, and is ready for its new tenant. This 63,986 square foot warehouse includes 9 dock doors and 1 roll up door, a fully secured fenced yard, and will soon offer completed office space, as well.
Building E will be occupied by Patio Renaissance, whose many commercial clients include the well-known Tommy Bahama. Built to include an upstairs showroom area where they will showcase their products, the 39,762 square foot facility offers 4,400 square feet of office space – 2,200 on the first floor and 2,200 on the second.
Site finishes include beautiful landscaping, ample parking space, and pervious pavement which allows built-up rain water to soak in and drain instead of running through the lot. With a prime location near the 10, 15 and 210 freeways, this industrial park brings newness and beauty to an older area of the Inland Empire business community.