Duke Perris Logistics Center II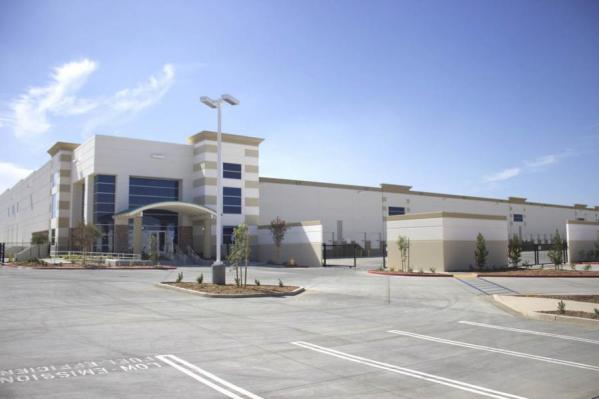 Developed in the prime industrial hub of Perris, Fullmer completed the Duke Perris Logistics Center II. The 783,407 square foot speculative concrete tilt-up building provides both a spacious warehouse and open office area. Conveniently located with close access to the 215 freeway, the facility's offerings include a 36' clear ceiling, ESFR sprinkler system, 8" thick concrete floor slab, 8 dock levelers, general warehouse lights, 118 dock doors, parking for 183 trailers, large truck courts on both sides of the building, and two additional corner entrances for possible future office space. The warehouse does include men's and women's restrooms, as well.
Features in the 4,160 square foot office area include a conference room with floor-to-ceiling windows, coffee bar area, and men's and women's restrooms. Site features include attractive landscaping all around, covered break area, an outdoor exercise course, and ample parking with 276 auto parking stalls, numerous parking spaces for low-emission and fuel efficient vehicles, as well as carpool/vanpool parking.
The building is LEED certified. Sustainable features include motion-activated faucets and soap dispensers in all restrooms, motion-activated lighting in the restrooms and office area, as well as LED lighting throughout the facility. It didn't take long for online home products retailer Wayfair.com to fully lease the building, which it now utilizes as part of their state-of-the-art West Coast distribution center.