I-10 Citrus Distribution Center Completed in Fontana, CA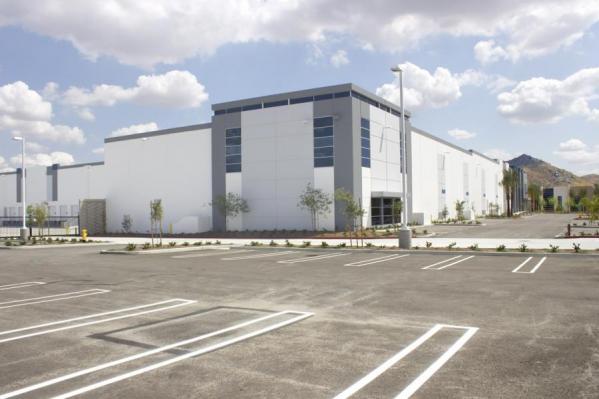 The I-10 Citrus Distribution Center is a 424,737 square foot concrete tilt-up building located in Fontana, CA. Situated along Citrus Avenue just below the 10 freeway, the spec facility built for developer Seefried Industrial Properties offers a vast warehouse, more than 4,000 square feet of fresh office space and additional corner entrance for a potential future office area to suit a new tenant.
The office tenant improvement includes a spacious open work area, large conference room, three private offices, employee breakroom, copy room and restrooms featuring high-end tiling. Motion-activated LED lighting was installed throughout the space. Highlights of the warehouse include 53 dock high doors, two grade level doors, 32' clear height, ESFR sprinkler system and 52' x 50' typical column spacing. The secured 185' all-concrete truck yard offers 80 trailer parking stalls.
Site improvements include ample parking and plenty of new landscaping lining the property along Citrus, Santa Ana and Catawba Avenues, where extensive street work upgrades were done, as well. The second of five buildings to be completed by Fullmer at the intersection of Citrus and Santa Ana in 2017, Fullmer feels that another gem has been added to the booming Inland Empire commercial real estate market.