MCA Business Center Completed in Temecula, CA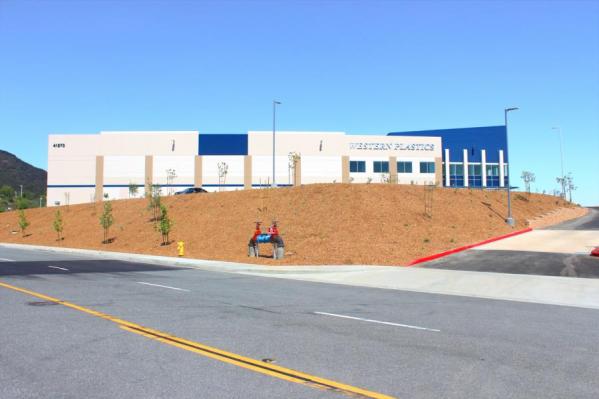 The MCA Business Center is a 150,139 square foot concrete tilt-up distribution facility located in beautiful Temecula, CA. Situated just South of the 15 / 215 freeway interchange, the speculative warehouse building was built for developer MCA Realty and represents the first ground-up project completed in Temecula in more than a decade (Fullmer delivered the 15-building Temecula Corporate Center in 2008).
Key features include 32' clear height, 25 dock-high doors, three drive-through doors, 225 skylights, ESFR sprinklers, 50' x 80' column spacing and a 120' truck court with complete drive around access.
The building was constructed as a multi-tenant facility able to be devised for four separate tenants. Just after completion, however, it was purchased by Western Plastics, who will utilize the entire space as their new corporate headquarters. The project is ideally located with quick access to the 15 freeway, picturesque views of the Temecula Valley, and in close proximity to high-profile corporate neighbors such as Scotts, FedEx and Kaiser Permanente. The facility represents the final developable parcel in Temecula with the capacity to accommodate over 100,000 square feet.