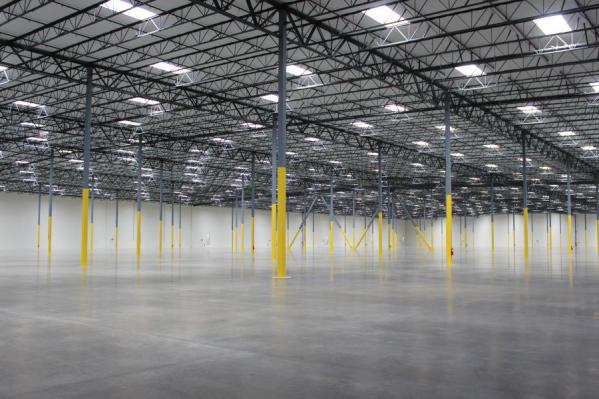 Fullmer recently completed Oakmont Santa Anita in Rancho Cucamonga, CA. This tilt-up warehouse building is 328,575 square feet, with convenient access to the I-15 and I-10 freeways.
This building is situated at the end of a cul-de-sac, which provides for a wide footprint on a 17.70 acre lot. 3,700 square feet of office space is located at both ends of the building, each with their own entrance and direct parking. The exterior of the building is beautifully landscaped and includes a covered trellis with an outdoor lunch seating area.
The warehouse features 36' clear height, 36 dock doors, 2 drive-through doors, ESFR sprinkler system, 3% skylights, and scrim foil insulation. The fully secured 185' concrete truck court provides 36 trailer parking stalls and 190 auto parking spaces.