Sycamore Springs Distribution Center Completed in Riverside, CA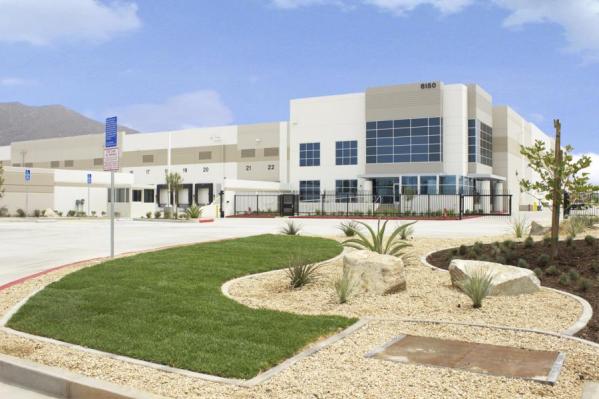 Fullmer completed construction on the 60,200 square foot Zapara School of Business for La Sierra University. Located in Riverside just off the 91 freeway, the 2-story tilt up building features steel and metal deck construction, an expansive gallery with 51′ ceilings and a grand main entry to the rotunda with winding staircase. With interior landscaping as well
The Sycamore Springs Distribution Center is located in Riverside, CA, just off the 215 & 60 freeway interchange. Fullmer's latest completed project will serve as the new home for tenant Big 5 Sporting Goods, who will use it as their new returns warehouse. Standing at 171,616 square feet, the concrete tilt-up building offers a guard shack, 2 roll-up doors and 21 dock doors, two of which boast dock levelers; two check-in windows and four bathrooms complete with Italian tile finish off the warehouse area.
The facility also includes a tenant improvement providing one office on each side of the building. The 5,788 square feet of office space includes check-in reception areas, four offices, one conference room with floor-to-ceiling windows overlooking the street, two private bathrooms, lunch room, and a large break room complete with an outdoor patio.
Finally, the property boasts beautiful desert-style landscaping all around. There is a 10' deep underground storm water storage facility, which includes a 36" drain pipe and sits under roughly five feet of gravel. Lastly, the retention basin on the North side of the property ensures water will not overflow to the street.