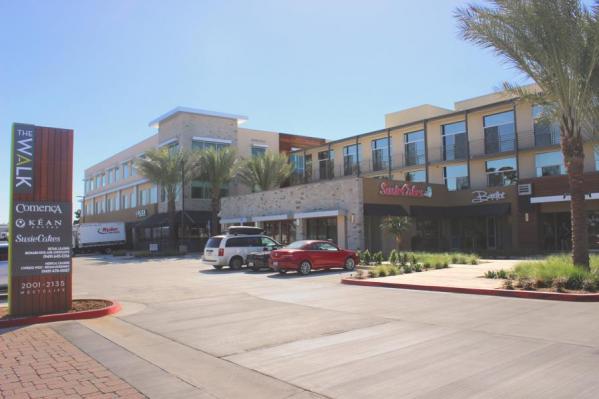 The Walk is a new three-building medical office complex in Newport Beach, CA. Located at the corner of Westcliff Drive and Irvine Avenue less than five miles from the Newport Beach pier, the complex is comprised of 29,000 square feet of new medical office space, 16,000 square feet of new restaurant and retail space and a three-story parking garage. The various medical suites include dermatology, dental, aesthetics, a pharmacy and urgent care.
The project included constructing a new three-story steel office building, new two-story wood office building and upgrading the existing 50-year-old three-story concrete building. The complex is accented with beautiful stone and wood finishes, as well as stunning hardscapes and lush landscaping with 30′ palms throughout.
Fullmer worked through numerous challenges including an extremely tight site; the work was done within an existing business center where extra care had to be taken to ensure no disruption to auto and foot traffic to and from existing businesses. New concrete pavement was installed in four separate phases to avoid closing the parking area entirely to traffic, an important goal for the center's property managers. Fullmer accomplished these challenges effectively, turning this project into what is now a premier destination in the OC for healthcare, food and retail.